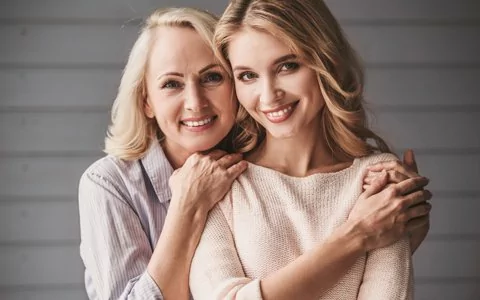 Are You Ready to Change Your Smile and Your Life?
Dental Implant procedures with Dr. Alfred Penhaskashi can be a life changing experience.  In contrast to other restorative techniques, dental implants help maintain bone and prevent bone loss, look and feel like your natural teeth, provide strength and stability when talking and chewing just like your original teeth, and can last a lifetime!
Why Choose Dental Implants?
Dealing with one or multiple missing teeth is not something anyone should have to live with. Dental implants from West Valley Implant Dental Practice can transform not only your smile but also your entire life in many way, including:
Permanent tooth restoration.
Ability to eat and speak without loose dentures.
No more embarrassing gaps in your smile.
Saves bone and surrounding teeth.
No need for fixed or removable appliances.
Renewed confidence in your appearance.
Dr. Penhaskahi focuses a great deal of his practice on the study and placement of dental implants. He is knowledgeable in all areas pertaining to this impressive dental restoration technique.
Our team is excited to share our life-changing dental implants with you. We also offer cosmetic treatments to enhance your smile, along with treatments for periodontal disease. With our emphasis in the three areas of dental health, aesthetics and restoration, you can have the smile you've always dreamed about.
Understanding Implant Dentistry in Encino, CA
If you have missing teeth, no other replacement option compares to the beautiful, healthy smile you can receive from a dental implant procedure in Encino, CA, with Dr. Alfred Penhaskashi.
Implant Dentistry Benefits
Implants will transform your smile, restoring gaps and even promoting better overall health. Implants provide the following benefits:
Natural Appearance.
Maintains Jaw Bone Density.
Non-Restricted Diet.
Comfortable and Functional.
X-Guide® Surgical System
The industry-leading X-Guide® surgical system paired with Cone Beam 3D imaging allows us to provide our patients with the most accurate implant surgery. With X-Guide Navigated surgery, we utilize live, 3D views of your mouth anatomy, allowing us to see the best placement for your implant more clearly than ever before. This tool gives us control over the entire implant process and the precision is elevated.
Replace Missing Teeth with Implant Dentistry
Many adults in the United States have one or more missing teeth. As many as 69 percent have lost a tooth by middle age. By age 74, more than a quarter of the adult population has lost all of their natural teeth.
Traditional Tooth Replacement Treatments
In the past, many patients opted to wear dental appliances such as dentures. Problems with fit, function, lack of bone density, and overall appearance are common complaints that come with dentures.
Dental bridges have been another popular option, but they can cause damage to the enamel on existing teeth because they need to be ground down to support this replacement. Dentures and bridges do not mitigate bone loss since they do not make any contact with the jaw bone.
Dental Implants Can Improve Oral Health
When teeth are lost, the bone loses the natural stimulation that tooth roots provide. Implant dentistry addresses this issue and makes it possible for patients with missing teeth to have a beautiful, healthy smile that matches the look and function of natural teeth.
The titanium material used to make a dental implant is comfortable, resists decay, and is designed to behave much the way a real tooth root does. This stimulates bone growth to keep the jaw bone healthy with higher bone density.
Dental implants can be used in a variety of ways. They work to replace one tooth or several. They look natural and provide the permanency and strength needed to eat and speak. No noise, no slips, no special maintenance, and no worries. Unlike traditional appliances, dental implants can last a lifetime with proper care.
Discover Your New, Strong Smile with Dental Implants
A permanent, authentic looking smile is yours with a dental implant procedure in Encino, CA. Call us now to schedule an appointment. We're ready to transform your smile with state of the art implant dentistry from our West Valley Dental Implant Practice.