Welcome to the Doctor Center-The Doctor is In!
Dr. Penhaskashi's digital doctor center is your one-stop shop for everything you need to better serve patients!  Dentistry is a profession of community, and in our minds, our community of patients comes first!  We are very thankful for our colleagues and referrals who allow us to provide our patients with the highest quality care and the best possible results every single day!  That is why we wanted to provide a place for resources that all of our colleagues can use to assist their patients and grow their knowledge!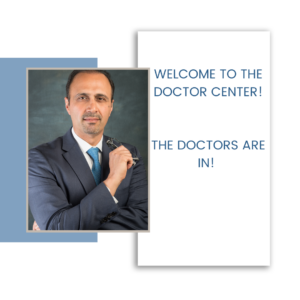 On this page, you can find valuable items such as our Referral Form, information on the iPad Program, Spear Study Club information, Dental Hour information, and Hygiene Hour information!  If there are additional resources you feel would be helpful in providing the best care for our common patients, please do not hesitate to let us know!
Thank you again for your dedication to our patients and for providing the highest quality care possible!  We could not do it without each of you!