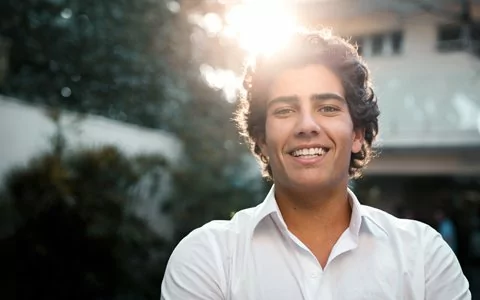 You Don't Need To Live With Tooth Sensitivity or Discomfort
Causes of Receding Gums in Encino, CA
So what causes gum recession, anyway?  There are a lot of different causes of receding gums in Encino, CA. If you're a patient seeking treatment with Dr. Alfred Penhaskashi, know that you've come to the right place.
Gum recession may be a symptom of a more serious issue like gum disease, but other problems can cause gum tissue to recede as well. Our team can help diagnose your symptoms and figure out the right treatment for you and your smile.
Understanding Gum Recession
While understanding what causes gum recession, we must also define what gum recession is and when it happens.  Gum recession develops when the soft tissue surrounding the teeth becomes irritated, diseased, or damaged. This causes the gum to draw away from the root of the tooth. Tooth roots subsequently lose their natural protection when your gums recede.
Teeth can then begin to appear crooked, misshaped, misaligned, or larger because less gum tissue is covering them. Your teeth may hurt or feel increasingly sensitive because the root surfaces are exposed.
The Right Diagnosis and Treatment
Dr. Penhaskashi can help with a proper diagnosis and the right treatment to restore health and vigor to your gums by understanding what causes each individual case of gum recession.
Whether or not you develop gum disease isn't always in your control. Take a look at the breakdown of the leading causes of gum recession below.
Causes of Gum Disease
Gum disease is common among many patients and gum recession is one of the telltale signs that it is present. Without treatment, the condition worsens and can lead to more serious problems, including tooth loss and other health issues.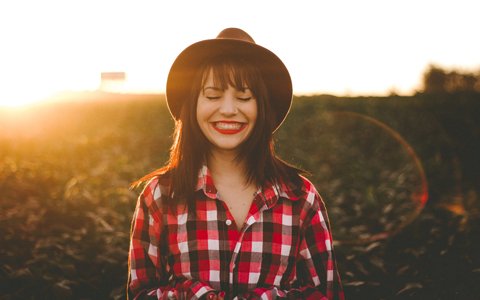 Poor Oral Hygiene
Taking proper care of your teeth and gums is the best way to prevent gum disease and decay. Brushing your teeth with a soft-bristled or electric toothbrush every day is important. Keep in mind that brushing too hard can cause the gums to recede over time—you need to be gentle and use proper brushing techniques.
Flossing every day is also critical to removing the bacteria between the teeth and gums. This bacteria is where gum disease gets its start. If bacteria is removed through brushing and flossing, it won't have a chance to spread and damage your smile.
Jaw and Teeth Problems
Tooth grinding, clenching the jaw, and a misaligned bite can all have detrimental effects on your gums.
Genetics
A sizable number of patients (as high as 30%) can experience gum recession because of a genetic predisposition to developing gum disease. Genetic predisposition can make it harder to control bacteria. Dr. Penhaskashi can develop a preventative treatment plan for patients with genetic issues so gum disease and other problems are less likely to occur.
Hormonal Changes
Women experiencing hormonal changes during pregnancy and menopause are at increased risk of developing gum disease. It's important to be even more vigilant about oral care and seeking professional treatment during a pregnancy.
Tobacco and Other Lifestyle Choices
Tobacco smoke and chew irritates gum tissue and causes plaque to generate faster than normal. Plaque can lead to tooth decay and gum disease if it is not removed. Other lifestyle choices such as oral piercings in the mouth that make repeated contact with the gums can also lead to irritation and gum recession.
Give Your Smile the Best Chance Possible for Excellent Oral Health
Our practice specializes in conservative treatment of gum disease, cosmetic procedures to aesthetically enhance your smile, and dental implants that can replace single or multiple missing teeth.
Gum Recession Prevention
Understanding what causes gum recession and the proper treatment for gum disease is only half the battle.  Prevention is always the best treatment. While treatment for gum recession can make a big difference in your oral health, there are also steps you can take as the patient to preserve and protect your existing gumline. Some of the best ways to prevent gum recession include:
Using the right toothbrush technique.
Avoiding clenching and grinding of teeth.
Receiving treatment to realign the teeth.
Breaking bad habits that irritate the gums.
Wearing a nightguard.
More About Recession Prevention
Learn More About Gum Recession Causes Today
As you can see while there are many different answers to the question "What causes gum recession?", there are many ways to prevent and treat this condition, too! Learn more about what causes gum disease and how you can be treated. Call Dr. Penhaskashi's office today for your personal gum recession evaluation.
If you have questions about any of our treatments, please do not hesitate to contact us. You may also schedule an appointment through our online form.